I AM YOUR GUIDE ON YOUR TRANSFORMATIONAL JOURNEY
You want to make a long-lasting change so you can experience peace, contentment and the life you've always wished for.
You want to perform better at work, build meaningful relationships and feel a sense of purpose where you wake up feeling excited to start the day.
For change to be whole and complete, the physical, emotional, mental and energetic aspects of the self have to be looked after. These can be addressed through a range of modalities. I apply a multi-disciplinary approach in my life coaching practice.
To re-train the self to think and feel positively, I have chosen the practical techniques of self-help pioneer Louise L. Hay. I have applied these methods in my own healing journey and was awed by how easy and pragmatic they were. Changes in life are only possible by making conscious mental and emotional shifts with constant practise. The only reason why these methods are effective is because they are easy and anyone can apply it on their own anytime.
The healing process is soothed with the use of pure essential oils. I collaborate with an aromatherapist to create customised blends to go with the practical exercises. Aromatherapy is one of the quickest ways to enhance emotions as the olfactory pathway links directly to the limbic system.
For change to be effective, I work on the subtle energies of the body using Medical Intuition System, for which I am certified in. I also follow the basic principles of Human Design to apply a hands-on healing method to bring about overall balance in the body. I integrate the use of guided awareness and mindfulness exercises to help calm the mind.
My goal is for you to be fully independent and living life with a deep sense of joy and meaning!
My role as a life coach is simply a guide. If you are at a crossroad in your life and want to make a permanent positive change, I am here to help you in your healing journey.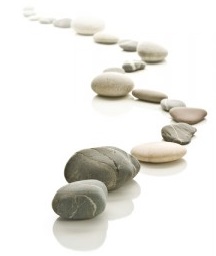 One to six powerful sessions with checkpoint calls in between. The frequency of each session ranges from once a week to a month.
During these sessions, we will uncover what's preventing you from joy and fulfilment. I will work together with you to release these mental and emotional blocks that have been holding you back from creating your dream life.
I will be right by your side guiding you. Whether it's to find confidence, happiness, perform better at work or improve your family relationships – we will be on a journey together to create a new life of contentment with peace in your heart and mind.
BEFORE WE BEGIN
We get a detailed picture of where you are and where you want to be in your life. You will receive a full online questionnaire to complete before we begin. We map out your goals, challenges and what you want to achieve.
DURING THE SESSION
In each of the 60-minutes face-to-face session, we go deeper into resolving the mental blocks and emotional struggles so you emerge free, light and clear about your path.
I will teach you practical self-help techniques. You get to put them into practise during the session so you can know how to do them correctly on your own.
I will also gently guide you through emotional release exercises for deeper healing. This is where we use Aromatherapy, Medical Intuition System and Human Design to effectively ease the release. We may do short mindfulness sessions if the need arises during the session.
We will build trust in you as you grow steadily and transform over the sessions. Coaching is a freeing experience of love and learning.
AFTER THE SESSION
I will provide you with a full summary to recap what we have covered during the session and design for you a personalised transformation plan.
BETWEEN SESSIONS
To make lasting change and really get you on a new path, there's homework or "growth work" you can do between sessions. It'll encompass writing, speaking, listening, reflective and mindfulness exercises that will set you on the path to fulfilling your dreams. We will schedule for checkpoint calls if the gap between sessions is more than a week.
LIFE AFTER LIFE COACHING
You can join a support group that I have with my former workshop participants and life coaching clients. When you help, you get helped. I have themed workshops from time to time that you can attend as well.