Created using
MEDICAL INTUITION
Essential oil blends specially made to evoke higher vibrational emotions for that instant uplift.
When under a state of stress, inner work exercises like deep breathing may take more time to calm us down, or be overwhelmed by intense emotions.
External intervention may be required to bring about immediate relief. 
This is where the power of scents comes in.
Scents alters moods on the spot.
It is this magical property that led me to create scents from natural plant-based essentials oils.
My objective was for my clients to feel good as quickly as possible, and also to feel the best emotions.
Through research, I found that Love, Joy and Peace are among the highest frequency emotions.
Applying intuitive testing from my training in the Medical Intuition System™, the types and quantities of oils to evoke each emotions were identified.
This birthed Mi Scents.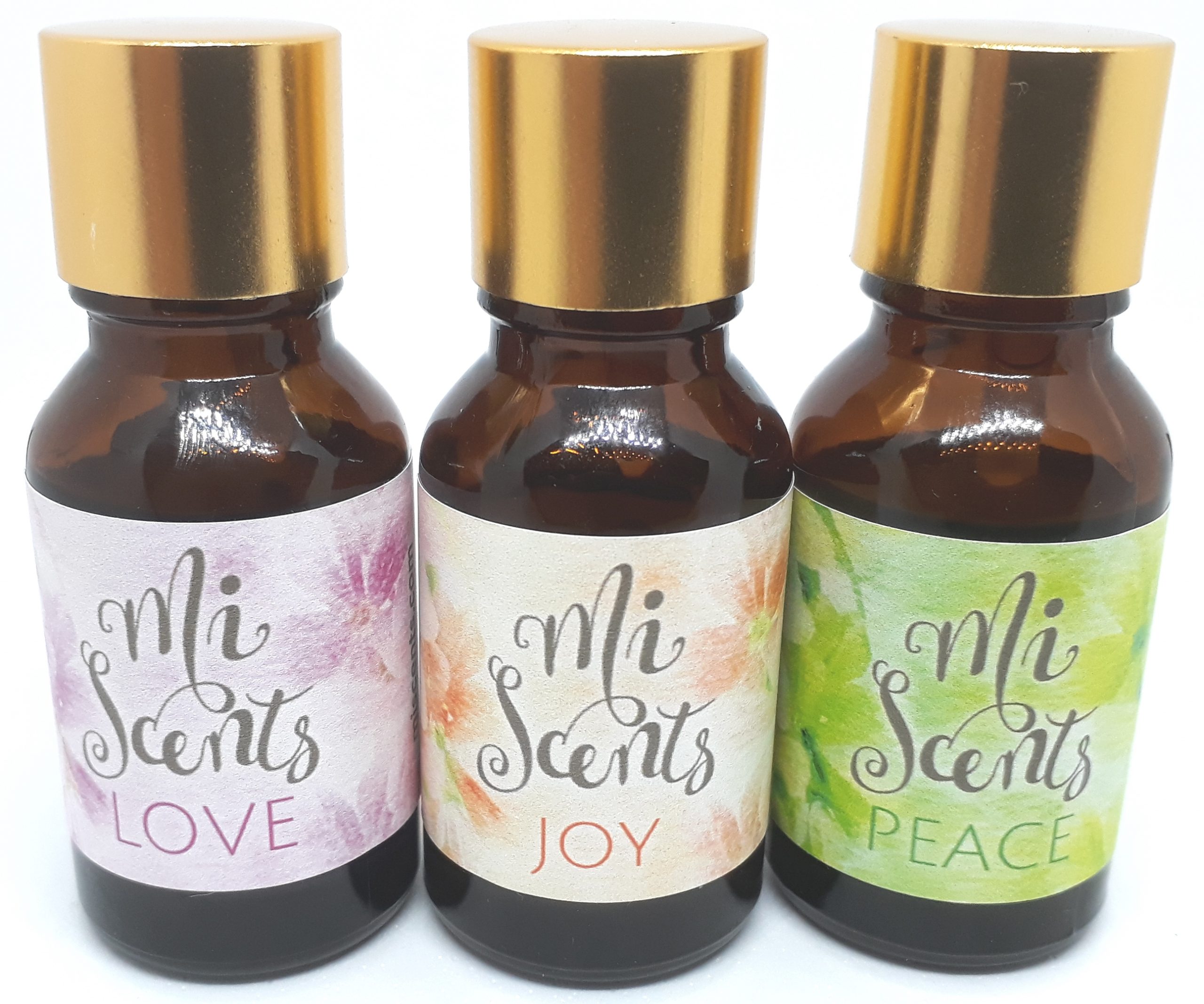 LOVE JOY PEACE
Mi Scents | Medical Intuitive Blends
Consultation is free. Drop me a line and share with me the issues you are facing, the objectives you would like to reach, and I will propose an approach with solutions.