TRANSFORMATIONAL 2-DAY WORKSHOP
NOVEMBER 12 SAT & 13 SUN 2016, 10AM-5PM
LETTING GO
For overall wellness to be whole and lasting, it is also vital to release the negativity that is stuck inside you. You are doing all the right things to make yourself feel good by immersing yourself with positive activities. If you are only putting in the good without taking out the 'bad', however, feeling good will only be incomplete and temporary.
A NEW YOU IS WITHIN REACH
Change requires constant conscious practise. In REVIVE YOUR LIFE transformational 2-day workshop, you will learn powerful practical techniques. These skills are effective only because they are simple and easy to apply on your own. When practised regularly, the shift you desire becomes possible and sustainable.
AN EXPERIENTIAL SESSION FEATURING: 
Self-reflection exercises from the best-selling book "You Can Heal Your Life" by self-development author Louise L. Hay

Role-playing activities created by family therapist Virginia Satir

Visualisation and guided reflection methods designed by social psychologist and counsellor Dr. Patricia Crane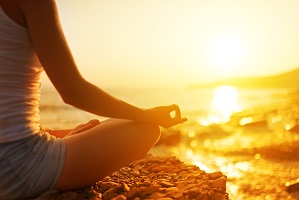 SAFE AND CONDUCIVE SPACE
Sharing during the group workshop is voluntary and will be kept confidential. Class is set at an optimal size of maximum 12 for conducive interactions. Kindly register to secure your seat.
REVIVE YOUR LIFE
TRANSFORMATIONAL 2-DAY WORKSHOP
November 12 Sat & 13 Sun 2016, 10am-5pm
228A Upper Thomson Road Singapore 574360
WORKSHOP INCLUDES:
2-day workshop, materials, lunch, refreshments worth $880
2 x personal life coaching sessions with Abelene worth $440
Unlimited post-workshop support worth $380
Total value $1700
Now only $720
for completed payments before October 28
First 10 receives a free "Experience Your Good Now" book with CD from Louise L. Hay worth $30
Workshop venue may be changed depending on size of class (minimum 6, maximum 12). Workshop date may be postponed due to unforeseen circumstances or insufficient sign-ups for an effective session (minimum six). Participants will be notified in advance of any changes. Full payment to be completed a week before workshop. Please contact +65 9665 0036 or info@myhealingjourneys.com for any queries.