Experiential hands-on programs tailored to meet your organisational objectives, or enhance care for communities.
Improve wellbeing across all levels with practical integrative techniques shared through corporate training and community workshops. 
Is your team looking like this?
Quiet quitting, presenteeism, absenteeism and toxic employees. These are a few issues that employers and HR manages have to handle. By leveraging the Happiness Advantage, it is possible to have happy and healthy employees who are more productive, and stay longer.
Through a comprehensive corporate training program where employees are equipped with easy and effective skills, a positive work environment can be created.
Training outcomes and sessions can be customised to enhance employee wellbeing. Arrange a free consultation here.
POSITIVE THINKING SKILLS TO OVERCOME LIMITING BLOCKS
STRESS RELIEF TECHNIQUES FOR WORK AND HOME
METHODS TO SAFELY RELEASE NEGATIVE EMOTIONS
AROMATHERAPY TO INSTANTLY UPLIFT WITH POSITIVE EMOTIONS
DEVELOP HEALTHY HABITS IN NUTRITION, FITNESS AND AESTHETICS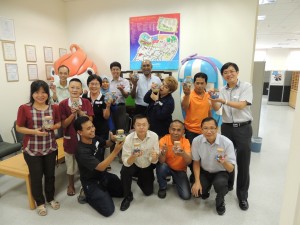 "We would like to express our appreciation to you for facilitating an engaging and interesting workshop titled "Happiness At Work" for all our colleagues. They learned how easy it is to change a negative thought into a positive one with some of the simple tips which you had shared. We could immediately see the difference in our colleagues whom many have begun to show more positivity in their areas of work. We would recommend this workshop to any organizations that want to see a positive change in their employees' mindsets. We had an enjoyable time and learnt a lot of practical tips which we can apply at work and at home."
National Institute of Education, Singapore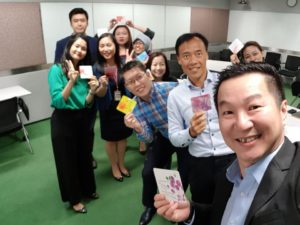 "Abelene, thank you so much for the wonderful sharing of positive thoughts. I learnt so much during the short session on how to identify these negative feelings that I have felt everyday, and flip it to the positive thoughts, from there to proceed with actions and believe we can be positive in our self & talents!! Believe in myself more!!"
"I've learnt that positive thinking allows me to move forward in my life easier and overcome the obstacles I have been facing" 
Manulife Training Department, Singapore
The living environment within homes and the entire neighbourhood can be transformed through the change within one. 
Bring wellbeing to the heartlands and enhance mental resilience and emotional wellbeing of residents.
Consultation is free. Drop me a line to share the issues you are facing, and I will propose an approach with solutions.